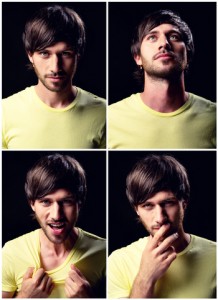 Two studies showing death risk doubled for people with Alzheimer's disease or amnestic mild cognitive impairment (MCI) were presented at the Alzheimer's Association International Conference in Vancouver on July 16, 2012.
Studies were conducted by Jeffrey Kaye, MD and colleagues at Oregon Health and Science University in Portland and both showed that people with MCI withdraw and isolate themselves as the condition progresses over time.
Amnestic mild cognitive impairment (MCI) is a condition that involves memory, language, thinking, and judgment problems that are more severe than normal for their age and education. MCI increases the risk of developing dementia or Alzheimer's disease especially if the main problem is with the memory.
The researchers studied 148 people, 28 of whom have MCI, enrolled in the Intelligent Systems for Assessing Aging Change (ISAAC) trial. The participants had a mean age of 84.2 and were followed for up to three years. During that time, their homes were outfitted with new technologies to evaluate 24/7 activity patterns with a focus on quantity of time that was spent out of the home.
The study revealed that an average of 4.5 hours a day out of their home is spent by the participants during the first month. As the study progressed, people with MCI displayed a significant decline in spending time out – from 4.5 hours, it went down to 2.4 hours a day compared to 3.8 hours spent outside by those without MCI.
The findings suggest that withdrawal from social activities can be a warning sign of future Alzheimer's disease and that it is important that people living with MCI or dementia maintain a connection with the community and have continuous social interaction with other people in the community.
For more details on the studies, you can visit:   http://www.alzheimersreadingroom.com/2012/07/research-links-mild-cognitive.html.